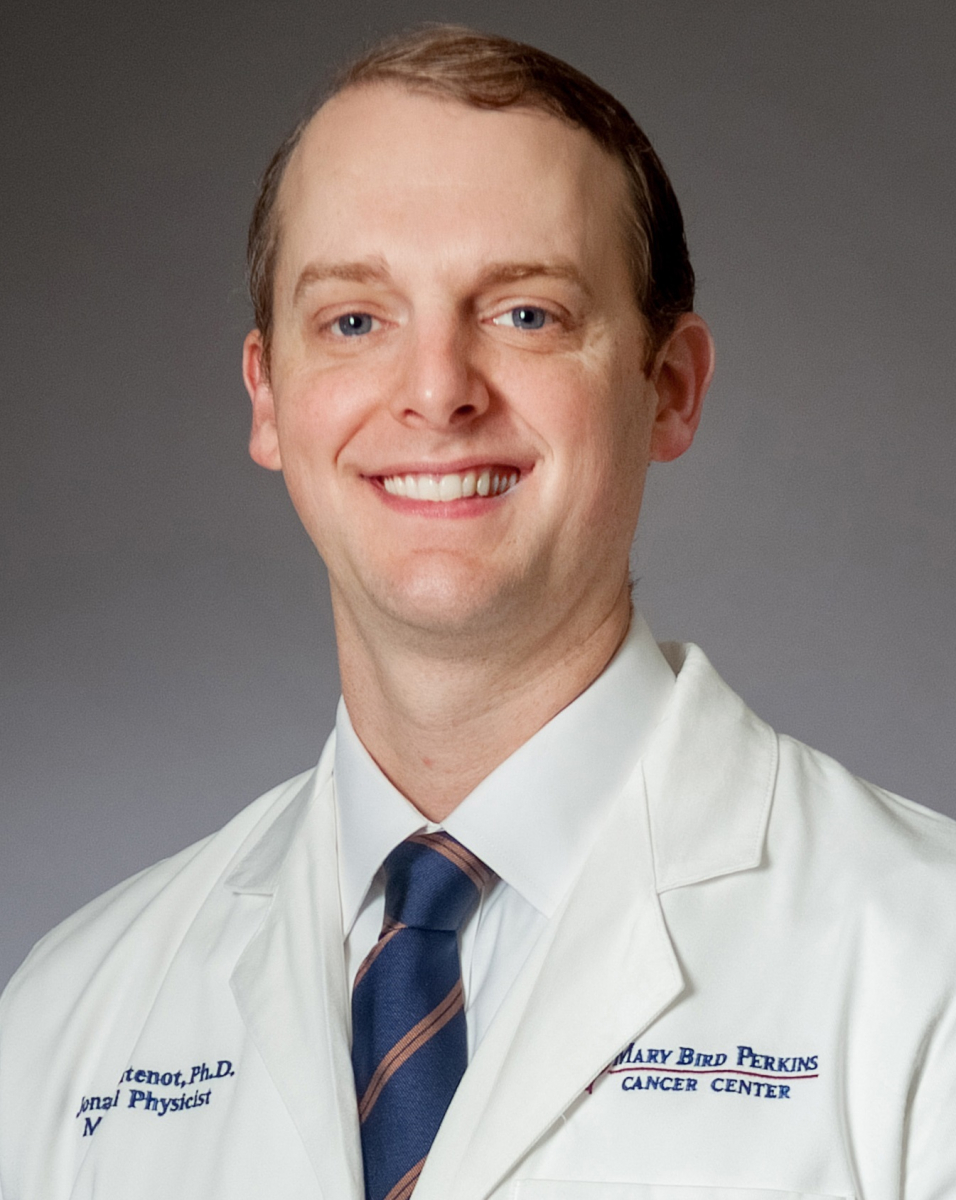 Jonas Fontenot, PhD, MS, chief operating officer and chief of physics at Mary Bird Perkins Cancer Center, has been appointed by the Centers for Medicare and Medicaid Services (CMS) to serve on the Medicare Evidence Development & Coverage Advisory Committee (MEDCAC).
The MEDCAC was established by CMS to provide independent guidance and expert advice on specific clinical topics, including those that are highly complex or have a major potential impact on the health of beneficiaries or the Medicare program itself. The MEDCAC reviews and evaluates medical literature and technology assessments to determine reasonable and necessary coverage of medical services and technology. The MEDCAC is also used to supplement CMS' internal expertise and to allow an unbiased and current deliberation of state-of-the-art technology and science.
"Dr. Fontenot brings his wide-ranging experience, knowledge and collaborative abilities to this prestigious group," said Todd Stevens, president and chief executive officer, Mary Bird Perkins Cancer Center. "Less than 100 experts in various fields of healthcare are selected from around the country to serve on MEDCAC, and are valued for their background, education, and expertise in a wide variety of scientific, clinical, and other related fields. Notable leaders like Dr. Fontenot are key to Mary Bird's mission and reflect the organization's constant pursuit of advancing cancer care and creating innovative solutions."
Fontenot is board-certified in therapeutic medical physics and was the first medical physicist selected by the American Society for Radiation Oncology (ASTRO) to complete the Health Policy Fellowship program, which trains leaders in oncology-related healthy policy and payment reform issues. He continues to serve on the ASTRO Health Policy council, and presently serves as chair of the professional economics committee of the American Association of Physicists in Medicine. A leader of Mary Bird Perkins' nationally acclaimed medical physics partnership with Louisiana State University, Fontenot also serves as an adjunct faculty member in the LSU Department of Physics and Astronomy.